Are you a coach, author or expert struggling to get your message heard?
Would you like to have a big impact and stand out in your field?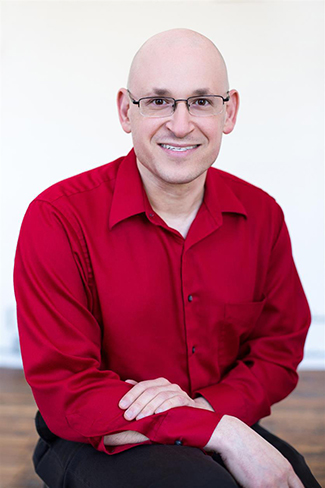 My name is Doug Foresta, and I help thought leaders amplify their online platform and attract worldwide attention using only their laptop and a microphone.
I'll show you how to bust out of anonymity and burst into the spotlight even if you're naturally shy and introverted!
As a producer and host of several internet radio shows, I've had over 100,000 listens to my shows and interviewed over 300 guests including Academy Award winners and New York Times bestselling authors. Along the way, I've seen how powerful hosting your own show can be.  Some of the opportunities that I've had in the past four years due to my shows include being invited to speak in Germany to DOD personnel, being a guest at America's Imagination Summit at Lincoln Center and becoming a leading online therapist through the Huffington Post.
Through four years and thousands of hours of study, coaching and reflection, I've learned how to shorten the learning curve on launching and leveraging your own show.  You don't have to do it the hard way!
My signature system takes you from being just another coach or author to instant expert status. As an expert, you attract ideal clients, a bigger platform for your message and additional income opportunities.
These sessions are not for everyone. I am looking for serious thought leaders who want to have a big impact but who are having trouble standing out and being heard among all the other experts out there. I am looking for people who have a message, and the passion and purpose to carry that message into the world.
If this sounds like you, then Stand Out and Be Heard is a good fit for you!
In a laser focused 30 minute conversation, I will help you:
1)    Discover which people are "your" people and who you need to get in front of.
2)    Explore what kind of show you can produce and host yourself and how that will amplify your reach, gain visibility and increase your income
3)    Cut through the noise and determine which platform is best for you and your audience.
Here's what people are saying:

Doug Foresta got me into radio. I'm an introvert.  It never would have crossed my mind, but Doug showed me how. My first show was little more than a leap of faith. Doug showed tremendous leadership and generosity in getting me started.  He even agreed to be the guest on my inaugural show.  Very quickly, it became evident that this was a key part of my business and a way to connect with thought leaders across the globe.

One day during my retreats, I met a woman named Maggie Baumer who had been unfairly treated in the online media, causing distress to her and her family. I realized I had a powerful story-telling tool at my fingertips. Knowing that the best way to beat a bad or false story is with one that is better and true, I had her on my show. That episode has 2,693 listens so far and Maggie has received support from people all over the world.  With Doug's guidance, I have been able to build my brand, make connections with amazing people, and give voice to those who wish to share their gifts or speak their truth. Doug Foresta has my highest recommendation and complete support.
Don't wait any longer! Follow the Stand Out and Be Heard Now Link to schedule an appointment,
or contact Doug Foresta at (413) 883-5518 today!
updated 1/1/2015